piątek 28 października, 2011
Corrugated Board: A sustainable packaging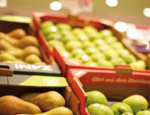 We are pleased to report that the recent implementation of the Waste Framework Directive into Spanish law reinforces and defines the concept of sustainable packaging. It requires public administrations to approve waste prevention programmes before 12 December 2013.
Within these programmes, public administrations need to evaluate the effectiveness of all prevention measures in force. I'm delighted to see that corrugated board is cited as best practice encouraging its use as a good example of a renewable, recyclable and biodegradable material.
Moreover, specialised Spanish press have recently highlighted corrugated board as part of the overall solution to prevent and reduce waste. Several articles emphasized the benefit of corrugated packaging's recyclability.
However they are not alone in their views, politicians are also quoting corrugated board as an example that should be followed by all industries. They argue that the continuous efforts being made in the recycling of recovered paper and board, which go beyond legal requirements, is the right approach and is what citizens and the planet demand.
In 2006 the paper and pulp industry as a whole committed to reach a recycling rate of 66% by 2010. Our industry in fact exceeded this target and achieved an impressive 68.9%. As part of our ongoing sustainable strategy, our new goal is to reach a recycling rate of 70% by 2015. This is just for paper, as corrugated board has already reached a recycling rate of more than 80%.
Links to the articles in Spanish.
El fin de la civilización del desperdicio